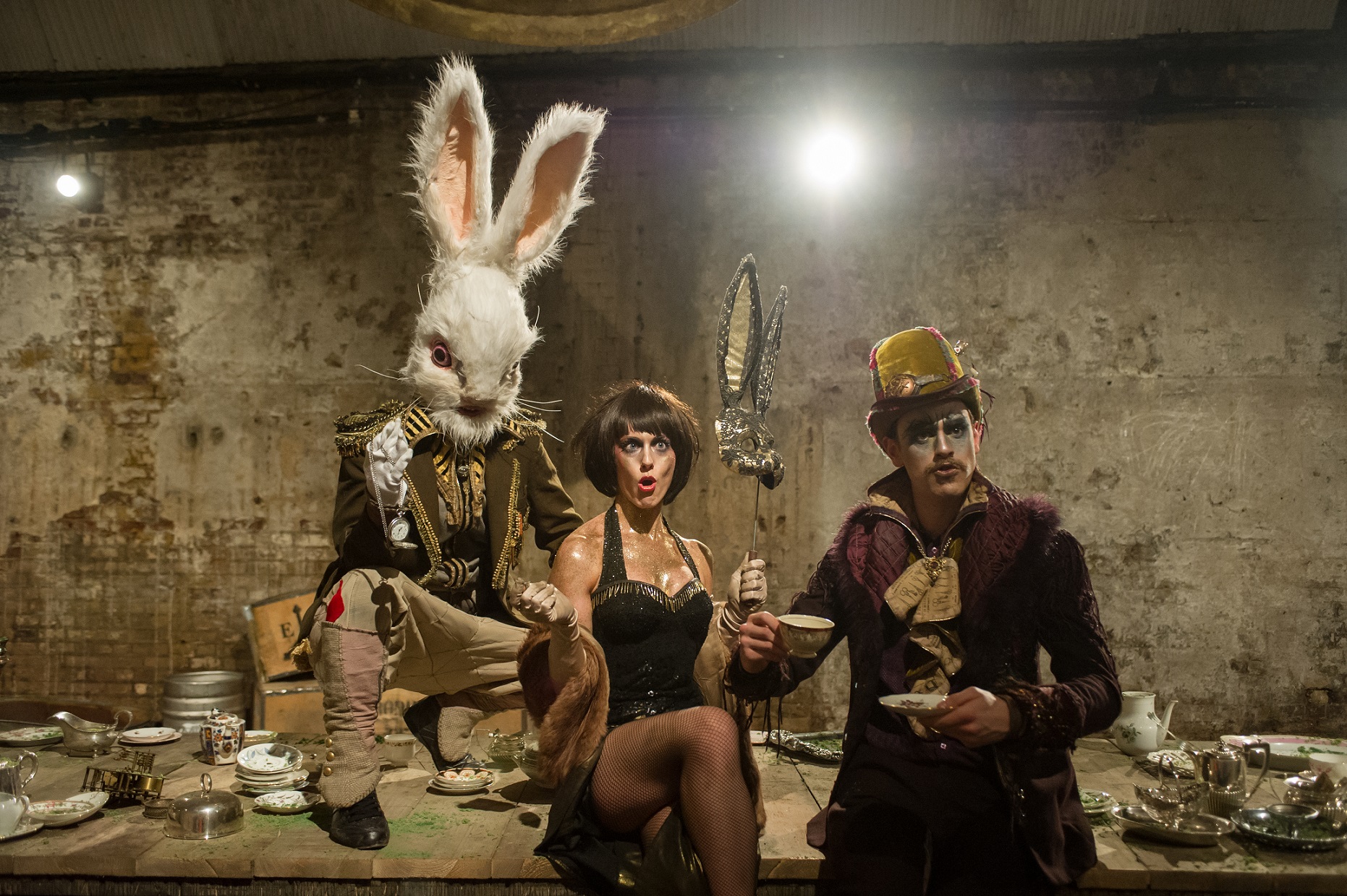 Alice in Wonderland x Les Enfants Terribles
4th Apr 2016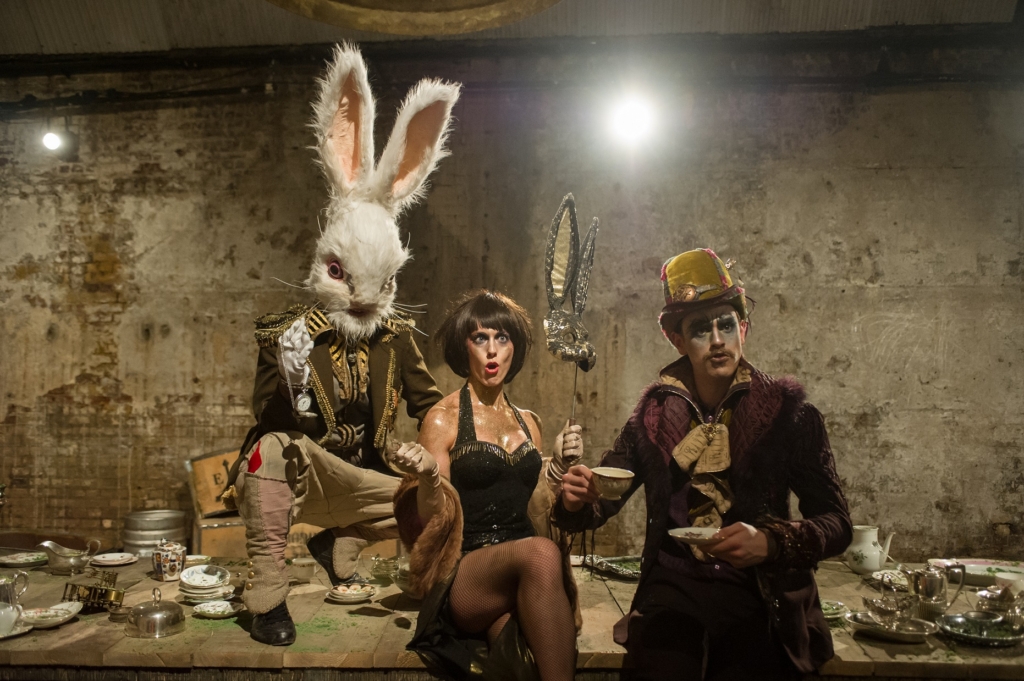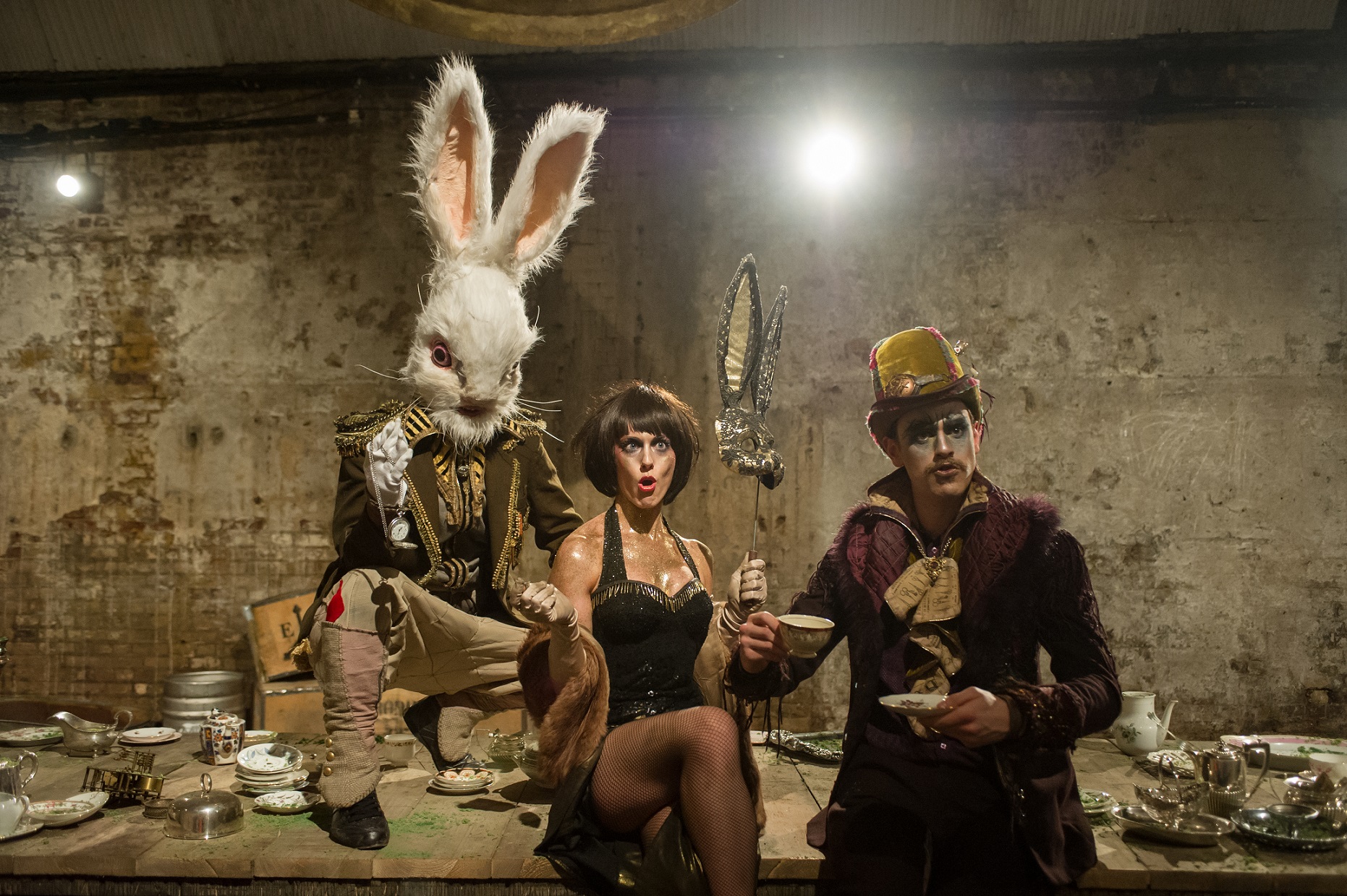 In 2015, Les Enfants Terribles theatre company commissioned a whole batch of costumes to dress the insane characters of their immersive production of Alice in Wonderland – 'Alice's Adventures Underground'.
The play was widely acclaimed, sold out for 3 consecutive years and is largely seen as having paved the way for countless immersive theatrical productions since. We loved creating costumes for these iconic characters, and would like to think that our hard, loving work contributed to this overall triumph.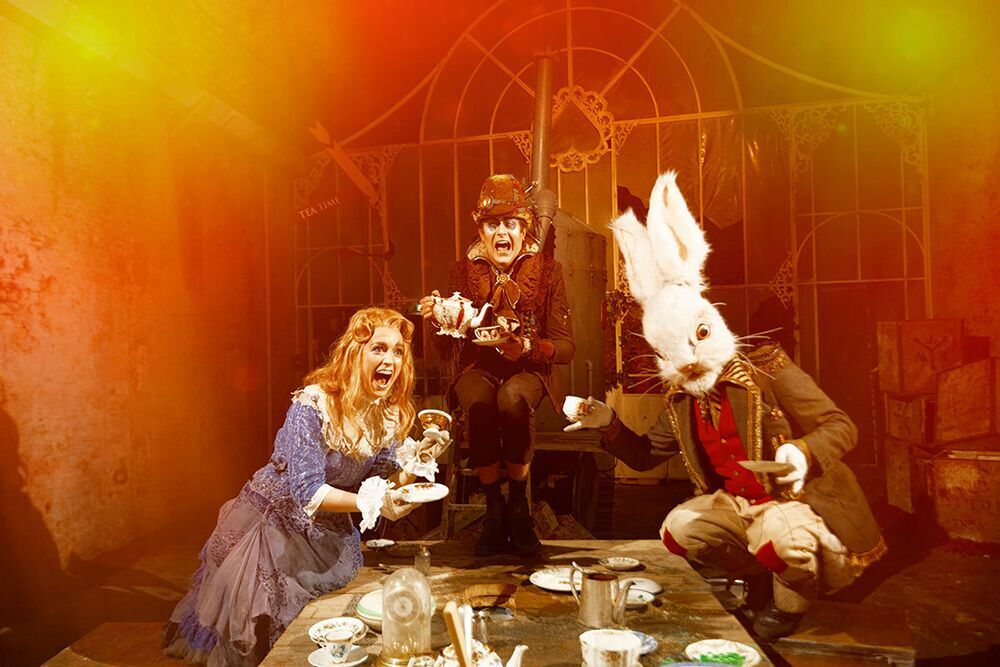 Read More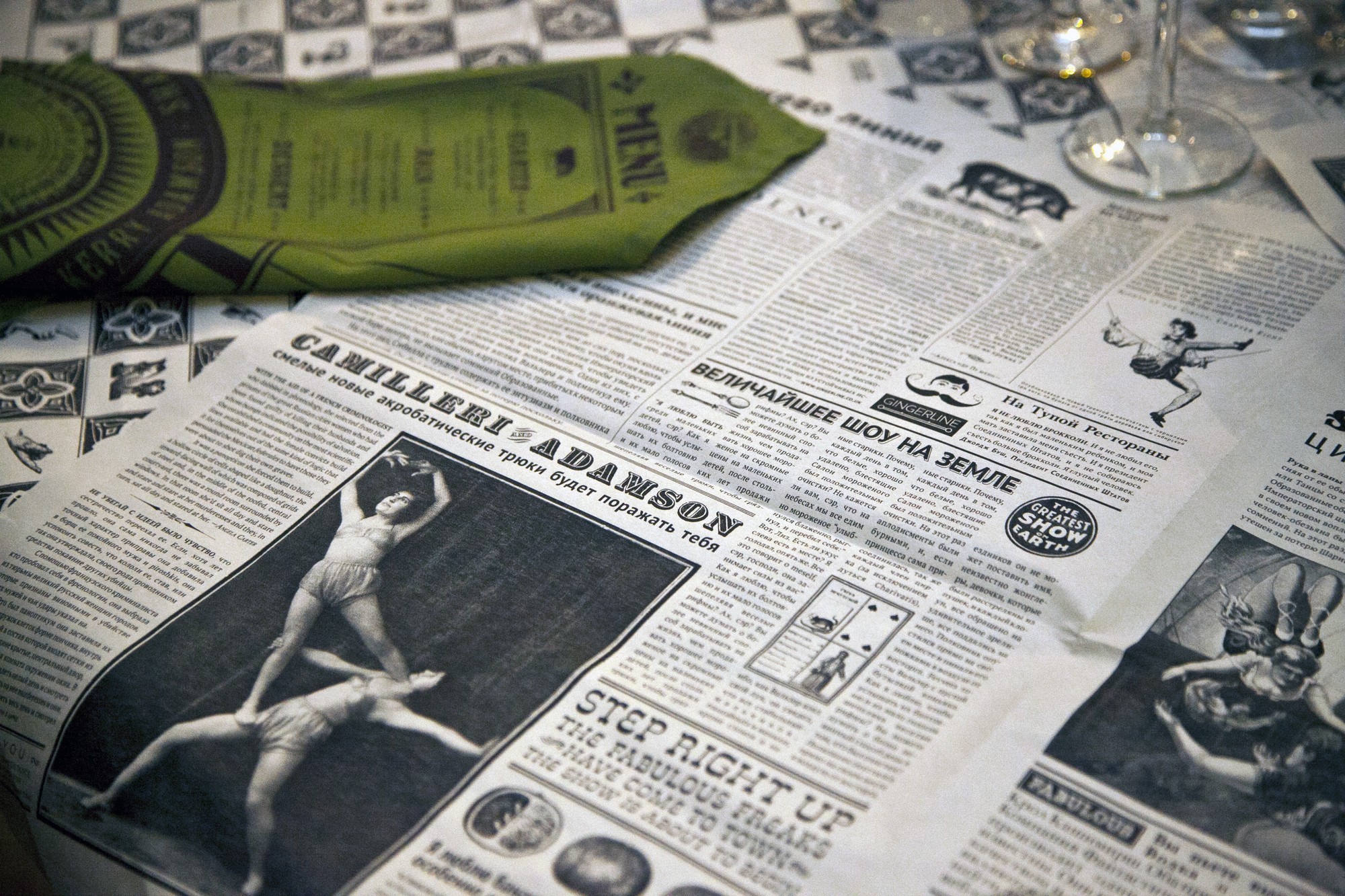 'The Siberian Circus' x Gingerline
12th Jun 2011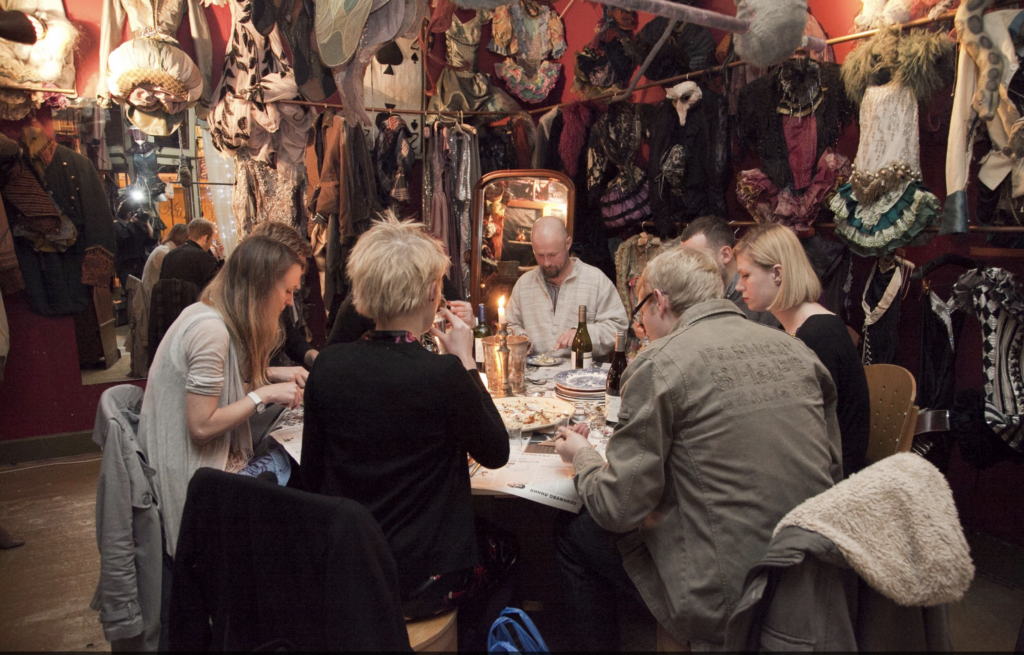 Gingerline are a nomadic restaurant and arts space, hosting pop up feasts in curiously fabulous spaces all the year round. The Prangsta showroom was the perfect backdrop to their Angela Carter inspired 'Night at the Circus' series which saw guests dining beneath the flying trapeze in an immersive evening of wintry siberian cuisine with circus acts and cabaret to boot.
The Prangsta showroom is a space quite unlike any other, full to the brim with fine costume, opulent colour and gorgeous and bizarre antiquities. As a result it is a popular choice for intimate alternative events in the same vein. If you are interested in hiring the space for a private or ticketed event please email your enquiry here.
More about the event on Gingerline's website.
All photos courtesy of Emli Bendixen.
Read More