SUSTAINABILITY
We are textile artists and we make clothing to be worn. We use skills, resourcefulness and creativity to combat the manufacture of mass-produced throwaway fashion.
Built to last
When we stitch something, it's done with the intended use in mind. Our pieces are rented hundreds of times and worn by performers, hardcore party goers and mad hatters on horseback. They need to be fitted to their wearer, and they need to stay in one piece. We build properly, the slow and hard way, not to throw away.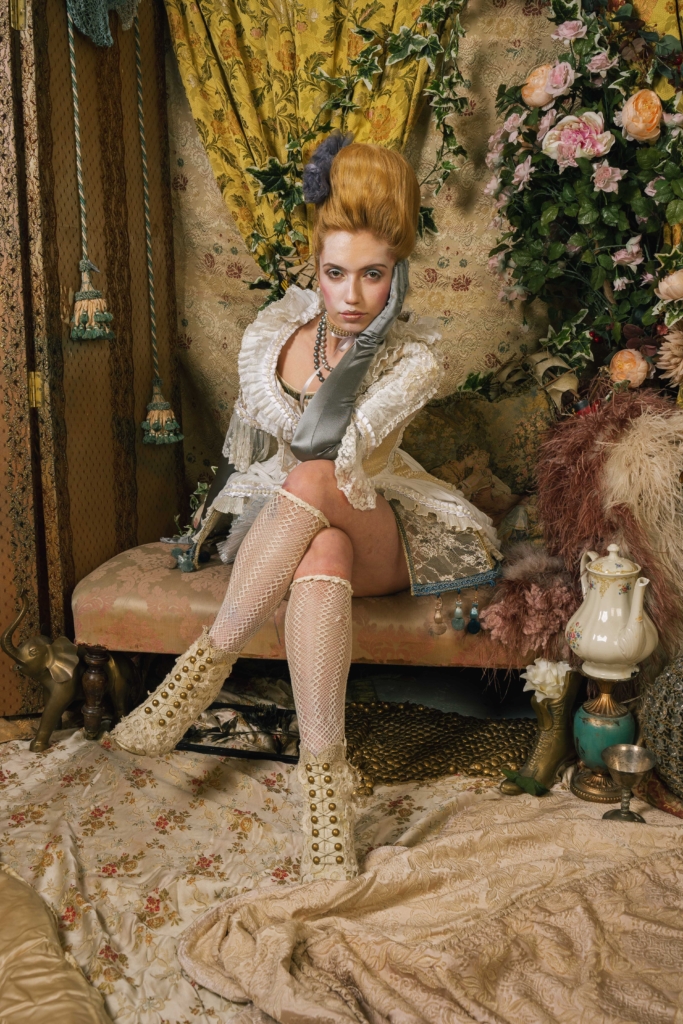 Not afraid of paradoxes, our garments gain in strength and value as their age. Once an item has been designated as needing major surgery, it is sent to our engine hub of mad crafters, and more often than not it gets a complete overhaul, acquire a new layer, creating depth and adding soul to the garment.
Materials
Our process revolves around the relentless hunt for discarded items to re-home and breathe new life into. Our pieces are predominantly made using high-quality reclaimed materials, vintage garments and discarded accessories. This adds character to the costumes, as well as contributes to the cyclic economy.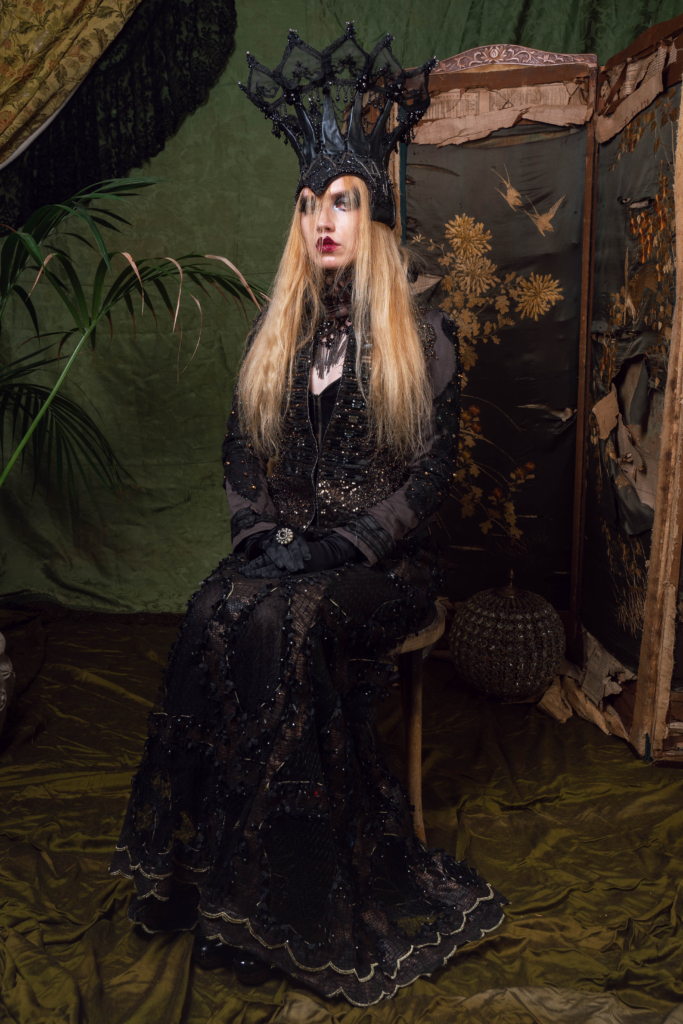 Melanie, our creative director, is often asked what inspires her creations, and she always comes up with a different version of the same answer:
"It's an old discarded item that speaks to me, that tells me it wants to be the shining centrepiece of a new garment, that it wants a new lease of life"